When the day of Pentecost had come, they were all together in one place. Acts 2:1
We will celebrate Pentecost on Sunday, May 28 (all are invited to wear red – the color of Pentecost). Pentecost is the birthday of the church universal. The Holy Spirit gave followers of Jesus the ability to speak in other languages so that all could hear the gospel of God's love. The coming of the Holy Spirit with the accompanying rush of wind, tongues of fire, and multilingual tongues is the miracle of Pentecost, but after a lifetime in the church, over sixty years, I think it was also a miracle that, "they were all together in one place."
Jesus promised that where two or three gathered in his name, he would be with them. Someone cynically commented that where two are three are gathered there will be an argument. The church has experienced many arguments throughout its history; every denomination is a witness to the arguments in the church. But on that first birthday of the church, they were all together in one place. It is easy to imagine that there were still arguments, but they were together. Perhaps their faith in the Risen Christ caused them stay together and work out their disagreements in the love of Christ. When we can work out our disagreements in love, committed to stay together, I believe that room is made available for the Holy Spirit.
Wherever the Spirit is, miracles happen. Our United Church of Christ came into being in 1957 because four denominations (Congregational, Christian, Evangelical, and Reformed) had become two denominations, then one denomination, together in one place. We are the United Church of Christ, united and uniting. We are the denomination that dreams of Jesus' prayer recorded John 17:21 being fulfilled, "that they may all be one."
One of the highlights of my sabbatical was to worship at the World Council of Churches' sanctuary in Geneva and think of all the partner denominations throughout the world represented there, all together in one place.
Grace United Church of Christ, a merger of Gethsemane UCC and Evangel UCC congregations, is a witness to churches coming together in one place. Plans are underway to have a joint worship with Christ United Fellowship, a Sudanese congregation that worships in our sanctuary every Sunday afternoon. We hope to have this worship on Pentecost, but it might be the Sunday before or after Pentecost, details/dates are being worked out. Our joint worship will be a witness to the Holy Spirit who brings us all together in one place. Just imagine the miracles yet to come! Thanks be to God. I look forward to being with you in worship this Sunday. Yours in Christ, Pastor David
UP COMING EVENTS
May 03 - Grace UCC Fellowship Night at 6:30PM
May 07 - Potluck luncheon after worship - bring a dish to share.
May 09 - Graceful Diners at Beck's Prime - Sugar Land
May 14 - Mother's Day
May 17 - Grace UCC Fellowship Night at 6:30PM
May 19/20 - SCC UCC Annual Meeting - Dallas
May 24 - Sr Bus Trip to Mercer Botanic Gardens
May 28 - PENTECOST
May 29 - Memorial Day
Prayer is the most powerful gift we can give those we love. Research shows Mother's Day is the third highest church attendance day across the U.S. While
Easter and Christmas often monopolize your planning efforts. Mother's Day has some of the highest attendance of unchurched visitors of any Sunday. The high attendance possibly comes from the unchurched kids and spouses who come to church that week to make Mom happy. However, the mention of a mother can bring up a scope of emotions. Many may have loving, happy memories. Although others might be mourning a loss, hurting over an illness or still angry because of past struggles. How we as a church family address these differing realities reveals a great
deal about who we are and what kind of community we are. How do we provide guidance for healing.
Not all women are mothers. Imagine a woman at an early age having hemorrhaging problems, cancer, or any other range of health issues that ended with either total hysterectomy or just not being able to become pregnant. Imagine a mother telling their child they would never be a real woman because of not being able to have children. It happens. A woman's worth is not tied to being a mother. Women are shammed for all types of reason, not being a mother is just one of the ways. It is
right to honor mothers. However, it is just as important to bless and recognize the other women in our church too. If we don't, we've possibly alienated a sizable part of our congregation. Do you know someone that was never able to have children?
Realizing family relationships, at times, can be difficult. The mention of a mother can bring up a range of emotions. Many may have fond, happy memories. But others might be grieving a loss, sad over an illness or still angry because of past struggles. How we addresses these varying realities
communicates a lot about what kind of community we are and how wee provide guidance for healing. How do we show women are an important part of serving our community. No one in our
sanctuary should leave wondering why we exist. Additionally, this is especially important when we think about the visitors who find church to be unfamiliar or a place they haven't attended in years.
The oldest son and the youngest daughter were sent to "Sunday School" every Sunday. The son was instructed to hold his sister's hand all the way to church (this was many years ago). However, that never happened. As soon as they were out of sight, hand holding was gone. The son grew up and the daughter grew up. The daughter pondered why she and her brother had to go to church every Sunday when the mom or dad never went to church unless it was a wedding or a funeral. Many years later the youngest daughter understood the wisdom of difficult relationships, the anger that happens, as well as the knowledge, friendship, and love of a mother. That mother, Mildred
Fluitt, started the path my life was to take. Thank you, Mama.
My prayer, "light a candle for all the special women for whom Mother's Day brings pain and anguish. For those women who are infertile or physically unable to conceive a biological child, "Celebrate the mothers that have children. Celebrate women!"
Yours in Christ, Rev. Brenda Fluitt
More than 150 years ago, Memorial Day took shape amid the backdrop of the U.S. Civil War. Before it ended, women began decorating the graves of fallen soldiers. In 1868, when May 30 was designated as Decoration Day, loved ones placed flowers on the graves of Union and Confederate soldiers alike.
By 1882, Decoration Day became known as Memorial Day, and soldiers who died in other wars were honored too. Over time, it became a day to remember all loved ones who have died — in war and otherwise. In 1971, Congress declared Memorial Day a national holiday to be observed on the last Monday in May. On Memorial Day, we pause to remember people who made the ultimate sacrifice for their country and for our freedom. We also pray for those who continue serving, especially those in harm's way.
Rachel K - 2
Patrick P - 5
Jason D - 10
Peter L - 11
NamNam P - 11
Niesan E - 13
Jaime B - 16
Ken and Tim M -17
Aster F Z - 21
Jessie S - 22
Dave M - 25
Dmitry R -30
Honor thy teachers
When President Eisenhower invited James Michener to a White House dinner, the bestselling author replied: "Dear Mr. President, I received your invitation three days after I had agreed to speak a few words at a dinner honoring the wonderful high school teacher who taught me how to write. I know you will not miss me at your dinner, but she might at hers." Instead of taking offense, Eisenhower answered: "In his lifetime, a man lives under 15 or 16 presidents. But a really fine teacher comes into his life but rarely."
Fine teachers are indeed worth cherishing, whether they hold classes in churches or public schools, on Sundays or on weekdays. Let us honor and appreciate all teachers, all year long. Thank you for preparing lessons with care, for going above and beyond to meet each student's needs, and for sparking curiosity about God and everything he created. You're a blessing!
Senior Bus Trip
Greetings to the Grace UCC Senior Fellowship/Silver Sneakers & friends. We had such a good time yesterday at the Varner-Hogg Plantation in West Columbia and lunch on Surfside Beach. We ended up have 24 people on a 26 passenger bus. We had quite a turnover in the passenger list, and all of the ones on the waiting list either were given a chance to go and couldn't or did end up going.
You are all invited to go to the next trip on Wednesday, May 24th, to the Mercer Botanic Gardens in Humble, Texas and lunch at Italianos. We'll leave from the L. A. Fitness parking lot as usual @ 9:00 a.m. Please be on the bus by 8:45 a.m. There will be no entry fee this time, but please pay me $1 to help pay for the bus driver's lunch.
We'll probably only have 26 seats again, and 9 are already reserved by the Early Birds. So, please let me know either by replying to this email or texting me that you want to go. After I get a total of 26 people on the list I'll start populating the waiting list.
Here's a link to images of the Mercer Botanic Gardens: https://www.pct3.com/MBG
or you can just search "images" of mercer botanic gardens.
If you want to see the menu at Italianos beforehand:
https://www.italianosrestaurant.net/lunch.html
I'm hoping you will be able to go with us, making new friends and developing old friendships as well.
Donna Cardinale - 713-591-7164
If your son/daughter is a graduate this year, please contact Pastor David and we will honor them in the June newsletter.
Mr. Rogers, to grads — and to us all
Our world hangs like a magnificent jewel in the vastness of space. Every one of us is a part of that jewel, a facet of that jewel, and in the perspective of infinity, our differences are infinitesimal. We are intimately related. May we never even pretend that we are not. … Deep down, we know that what matters in this life is more than winning for ourselves. What really matters is helping others win too, even if it means slowing down and changing our course now and then. …
[Roman philosopher] Boethius wrote this sentence: "Oh happy race of mortals if your hearts are ruled, as is the universe, by love." … [There is a] deep part of you that allows you to stand for those things without which humankind cannot survive: love that conquers hate, peace that rises triumphant over war, and justice that proves more powerful than greed. So in all that you do, in all of your life, I wish you the strength and the grace to make those choices which will allow you — and your neighbor — to become the best of whoever you are.
—Fred McFeely Rogers, 2002
Don't Forget About the Back Bay Mission Hygiene Kits
One of the ways we Love Like That is through the creation of Hygiene Kits which are distributed by Back Bay Mission. We are inviting all Conference Churches and Annual Meeting attendees to bring completed hygiene kits to this year's annual meeting.
Please place all items in a ONE GALLON ziploc plastic bag with a zipper enclosure and bring kits to the South Central Conference Annual Meeting May 19-20 at Cathedral of Hope in Dallas.
If you have any questions, please contact Rev. Andria Davis.
The Completed Kit Should Contain:
1 Hand Towel (16"X28" inches) 1 Wash Cloth
1 Wide Tooth Comb
1 Toothbrush
1 Tube of Toothpaste
1 Bar of Soap (bath size in a wrapper) 1 Plastic Soap Container
1 Deodorant (Solid or Roll-On)
1 Disposable Plastic Razor
1 Spray Insect Repellant
1 Travel Size Hand Sanitizer
Final exams
A 96-year-old lady was a faithful attendant at my women's Bible studies. She came with her lessons prepared and knew all the answers. One day a tactless member asked her, "Why do you work so hard on these lessons when you're so old and it doesn't matter?" Little Bess Elkins looked up and said confidently, "I'm cramming for my finals." —Florence Littauer, Women's Devotional Bible
Our proper role
"We're called to be witnesses, not lawyers or judges." This quip may bring a chuckle, but it's also a good reminder as we celebrate the Ascension of Our Lord (May 18 this year). Jesus directed his disciples to spread the good news he had taught them: "You will receive power when the Holy Spirit has come upon you, and you will be my witnesses ..." (Acts 1:8, NRSV).
While professional lawyers and judges certainly have their place in society and can serve God by working for genuine justice for all, we are not called in daily life to judge others' morality or relationship with God. "Do not judge," Jesus says, "and you will not be judged. Do not condemn, and you will not be condemned. Forgive, and you will be forgiven" (Luke 6:37, NIV). And what is one of the most powerful forms of witness to Christ? Forgiveness.
Please Remember in Prayer
Members: Pastor Lina A, Perla F, Mae Delle J, Ayshea L, Jay P, Tatiana R, Jessie S, Martin W, Cynthia W.
Friends: Leah B (Laura B), Barbara & Milas D (Juli K), Rick J (Laura B), Billy P (Sonny P), Dick S, Gary and Esther (Juli K)
JUNE
NEWSLETTER
Please send all articles for the June newsletter by Monday, 5/15/2022, to graceucchouston@sbcglobal.net
Contact Information
Grace United Church of Christ
8515 Brookwulf Dr.,
Houston, TX 77072-3838
281-575-7866
Website:
On Sunday, April 24, we welcomed these new members into the family of Grace UCC.
Kathyrn W
Ayesha L
Elayne W
George W
Nicholas W
Welcome to Grace UCC and sharing in the life and mission to the church!!
Please visit the church website at
Sunday reflections are posted each week
The LGBTQ community that raised me in the church as well as embraced who I am was Metropolitan Community Churches (MCC). This was also true for Gail. The horrendous things that
happen to LGBTQ folks astounds me. While traveling to and from Fort Worth for Seminary I have had
threats, slandering slurs, been followed for miles on the freeway, as well as two men verbally accosting me in Waco Texas. There were three women that died in a one-year period. They were
followed, chased, and driven off the freeway. All the women called the police. The police did nothing
because they had crossed county lines. Gail, worried about me a lot. She constantly told me "One of
these days someone is going to kill you." My response to that has and will always be "If I don't standup then, Who." For approximately 35-38 years I have been in the LGBTQ community. The hiding of folks because of who they are. The having to go out at night in groups of many to feel safter.
Finally, change begins to happen. Gail and I were able to legally get married. And the pendulum swings again.
Below was authored by: Movement Advancement Project (MAP)
MAP's mission is to provide independent and rigorous research, insight, and communications
that help speed equality and opportunity for all people. MAP works to ensure that all people have a
fair chance to pursue health and happiness, earn a living, take care of the ones they love, be safe in
their communities and participate in civic life.
It could be easy to think that LGBTQ people are continuing to move toward acceptance and equality, but in fact, the opposite is true. LGBTQ people in America are under attack like never before. Certainly, there has been increased media attention to so-called "Don't Say Gay or Trans" bills and
efforts to censor school curricula, ban books, ban transgender youth from playing sports, and ban
transition-related care for transgender youth. Seeing each of these issues individually is like focusing
on a single skirmish without understanding that they are part of a larger war against LGBTQ people in
America.
Anti-LGBTQ forces want nothing less than to eliminate openly LGBTQ people from the fabric of
society. They are launching fast, furious, and coordinated attacks that are astonishing in their breadth,
cruelty, and flagrant disregard for personal freedoms. In this new series, MAP will dive deeper into each of these attacks, how opponents are executing these attacks, and how these attacks are impacting LGBTQ people.
There are several different ways in which anti-LGBTQ activists are attacking LGBTQ people and their right to exist. The goal of these activists is to eliminate LGBTQ people
from society by:
· Erasing LGBTQ people from schools and public life.
· Criminalizing and banning transition so transgender people can't be themselves.
Enshrining inequality. They want to enshrine legal inequality so that LGBTQ people and
their families will be poorer, less secure, and face more obstacles. This includes repealing or fighting nondiscrimination protections so that LGBTQ can be fired or not
hired, refused housing, denied service in public places, even denied medical care, and
more.
· Erecting systemic and structural barriers to make change harder.
· By rolling back voting rights, doubling down on gerrymandering, insulating lawmakers
from accountability, and much more, these opponents have made it even harder than ever before for individuals to make change, or to elect leaders that reflect the values held by most Americans, including support for LGBTQ people.
· Silencing supporters. Anti-LGBTQ opponents also want to silence, sue, fine and penalize parents, teachers, doctors, companies and others who are LGBTQ allies.
In all these efforts, opponents are using increasingly dangerous and inflammatory rhetoric to
vilify LGBTQ people. Anti-LGBTQ activists paint LGBTQ people as predators and foment violence
against them. The resurgence of the "groomer" narrative—that LGBTQ people are explicitly sexualizing and abusing children—is particularly troubling and dangerous. These harmful narratives seek to push LGBTQ people to the corners of society and have them fear for their lives.
Movement Advancement Project. February 2023. Under Fire: The War on LGBTQ People in America.
https://www.mapresearch.org/under-fire-report. http://www.mapresearch.org/
Unfortunately, we live in Texas, one of the most restrictive LGBTQ states, second maybe to Florida.
Yours in Christ, Pastor Brenda
REGISTER FOR SUMMER CAMP!!
Click on the word camp or go to www.slumberfalls.org
to register and for more information about this fantastic UCC church camp in New Braunfels, Texas. We have scholarships! Do not let the cost prevent your child from attending. "Camp for a week - Friends for life!
STC - Strengthen the Church Special Offering will be collected on Pentecost Sunday, May 28. STC offerings go to start new UCC churches and provide funds for renewing churches and church resources. Please give generously!
The power of (God's) light
Do most people truly feel happier in spring? Is the light brighter, the sky bluer? Meteorologists say yes. The shorter, blue wavelengths of sunlight scatter more efficiently than long, red ones; as the sun rises higher in spring, the light passes through less atmosphere, making the sky appear bluer. Outdoor levels of light have proven as effective as Prozac to combat depression — and May is the sunniest month!
The Bible frequently uses light as a metaphor for God: "The Lord is my light and my salvation" (Psalm 27:1); "Let us walk in the light of the Lord" (Isaiah 2:5); "The true light that gives light to everyone was coming into the world" (John 1:9). Darkness isn't bad; seeds sprout in dark soil, life begins in the dark womb, and darkness protected the Hebrews fleeing Pharaoh and the holy family fleeing Herod.
But light is one apt image for God because most of us know the joy, health and energy light brings. Both in spring and through faith in the God who enlightens all, may we "live as children of light" (Ephesians 5:8). —Heidi Hyland Mann
Jokes only a mother could love
Why is a computer so smart? It listens to its motherboard.
Why did you chop the joke book in half? Mom said to cut the comedy.
Why do mother kangaroos hate rainy days? Because their kids have to play inside!
What did the mother rope say to her child? "Don't be knotty."
TONGUES OF FIRE — Reminiscent of the Pentecost account in Acts 2 when "tongues of fire" rested on the disciples' heads as the Holy Spirit birthed the church, images of flame symbolize the Spirit. Sometimes a tongue of fire is paired with a dove and set on a red background — other symbols of the Holy Spirit. Fire may also indicate spiritual fervor and zeal in a Christian's life.
Breath of the Spirit
The breathing I did yesterday will not keep me alive today. I must continue to breathe afresh every moment, or my life will cease. In like manner, yesterday's grace and spiritual strength must be renewed, and the Holy Spirit must continue to breathe on my soul from moment to moment in order that I may continue to enjoy [God] and to work the works [God] has assigned me.
—Augustus Toplady
Facts, not futility
"If the resurrection of Jesus Christ did not happen," writes Mary Fairchild, "then the apostles were all fakes and everyone throughout history who has ever testified of Christ's power is a liar. If the resurrection did not happen, then Jesus Christ has no dominion over life and death, and we remain lost in our sin, destined to die. Our faith is useless." Paul sounds a similar tone in 1 Corinthians 15:14-19, saying unless Christ was raised, any preaching about him is "in vain" and our faith is "futile" (ESV).
Praise God that he doesn't leave us in suspense. Unlike Thomas, we don't need to doubt Easter's good news. With utter certainty, Paul continues: "But in fact Christ has been raised from the dead, the firstfruits of those who have fallen asleep" (vs. 20, emphasis added). So let us rejoice with the apostle: "Thanks be to God, who gives us the victory through our Lord Jesus Christ" (vs. 57)!
Fred S , Gail H/F 3, Allen "Sonny" P 15, Rameen Z 19, Jericho M 23
David J, David K 26, Jane E 29, Pastor Barney 30
Slumber Falls Camp!
Discounts
Family (3+) $25 per camper
Registering 3 or more campers
Military/ Peace Corp - $30
Immediate Family only, ID/Proof required
CIT Camper- $200
$200 off a regular camp, if registered for CIT camp the same summer.
Bring a Friend- $100
For a returning camper bringing a non-camp scholarship, 1st time friend.
Volunteer Applications are open for summer 2023!
Volunteers are essential in our outdoor ministry. Year after year we hear the impact that our volunteer staff has on campers. By signing up to volunteer at SFC this summer, you have the opportunity to make an impact on the lives of many campers.
CIT Training Camp
June 18-21 Ages 14-17
Springs Alive June 18-21
Completed Grades 1-2
Sports Camp June 25-July 1
Completed Grades 5-7
Roaring Rapids (High School)
June 25- July1
Completed Grades 9-12
Jr High: Living Waters
July 9-15
Completed Grades 6-8
Streams of Faith July 16-22
Completed Grades 3-5
COST
CIT Training $385.00
Springs Alive$385.00
Full Week – overnight $750.00
Scholarships are available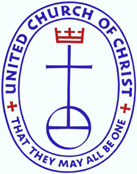 New Wednesday Night Fellowship
During the Lenten Season there will be a time of Fellowship every Wednesday night at 6:30 PM at Grace. We will spend an hour or so together with a simple meal, songs, bible study, and prayer. If you are able to come, it would help with our planning if you will please let Pastor David or Pastor Brenda know if you can join us. Thank you.
CCSC 2022 Impact Report
 23,135 nutritious food packages were provided to households facing hunger. Your weekly donations to the Food Barrel in the back of the church have helped supply those items. Most needed items: cereal, pasta, dry beans, rice, canned fruit, canned vegetables, peanut butter, canned meat (tuna or chicken).
 1,013 households received rent or utility bill assistance, helping clients avoid homelessness and substandard living conditions.
 258 job seekers gained valuable skills through workshops, computer training, computer lab access, and personalized job search assistance through the Job Net program.
 224 entrepreneurs participated in our Professional Home Caregiver Training Program or residential housekeeping training program in the Martha's Way programs.
 6,326 students started the academic year with new school supplies and clothing through the Back to School program.
 2476 children received new toys and books for Christmas; 955 families received a grocery gift card to address hunger through the Jingle Bell Express program.
 484 students were provided with professional eye exams; 431 received new prescription glasses through our Louise Moran Vision Care Program.
Thank you for making CCSC's work possible. Thank you to the Grace UCC volunteers who serve at the Gethsemane Food Pantry on Bellaire Blvd: Lee Burns, Donna Cardinale, and Jane Eixmann.
Christian Community Service Center - COVID-19 Update:
CCSC is open & helping those in need. CCSC is continuing its work and mission, while taking the necessary precautions with our staff and volunteers. The CCSC food pantries are essential services - serving as a grocery store to our clients - in compliance with the "Stay at Home, Work Safe" order issued by the City of Houston. Your assistance is needed now more than ever. CCSC continues to closely monitor recommendations from local and national officials and experts regarding the COVID-19 outbreak. After significant consideration, we have made the following adjustments to program operations:


*The Emergency Services sites (3230 Mercer and 6856 Bellaire Blvd) are focused on providing food to those in need. We have modified operations to get clients served quickly - foregoing interviews and supplying a preassembled grocery package. Thank you to Donna Cardinale and Jane Eixmann, who continue to volunteer to help serve clients during this pandemic.
We are conducting phone interviews for financial requests for help with rent or utilities for residents living within our zip code range. If you need financial assistance and live in one of these zip codes: 77002, 77003, 77004, 77005, 77006, 77007, 77010, 77011, 77012, 77019, 77020, 77021, 77023, 77025, 77026, 77027, 77028, 77030, 77031, 77036, 77046, 77056, 77057, 77072, 77074, 77081, 77096, 77098 and 77401, please call for an appointment--713-8719741.

The community can help by donating nonperishable food items or making a donation. Go to ccschouston.org and click on the "Make a Contribution" button.
*JobNet is primarily serving clients via phone, e-mail, and online tools. In person appointments may be scheduled for limited services, based on need. New and existing clients are encouraged to call JobNet at 713-626-8320 to receive ongoing virtual support during this time.
*Scheduled Martha's Way classes are postponed until further notice.



There are two convenient ways to make a donation: Donate on-line by visiting our secure website www.ccschouston.org OR Mail a personal check to CCSC, PO Box 27924, Houston, TX 77227 (Please make checks payable to CCSC with "Back To School" written in the notes section.) Donations needed and accepted year-round!
UCC officers share prayer for Ukraine
by UCC Leadership | published on Feb 24, 2022
"There are six things that the Lord hates, seven that are an abomination to him: haughty eyes, a lying tongue, and hands that shed innocent blood, a heart that devises wicked plans, feet that make haste to run to evil, a false witness who breathes out lies, and one who sows discord among brothers." Proverbs 6:16-19
As the attention of the world turns to the ignored cries for peace from the people of Ukraine, we the officers of the United Church of Christ join our prayers with those of churches and people of faith all over the globe that the attack against Ukraine will cease. As a Just Peace Church, the United Church of Christ calls for the de-escalation of violence and a return to diplomatic negotiations, the only true way conflict ever ceases. We urge our members to pray...
Holy God, Hear our prayers for all those who will die today because of war in Ukraine and other war-torn countries all over this world. Grant them an end to the suffering of this world and eternal peace that is only found in You.
We pray for the people of Ukraine, Russia, and all nations — that war and bloodshed can be avoided and a new, just peace can be forged out of this crisis. We ask God grant wisdom to the leaders of nations, calling them to end provocation on all sides and invest instead in "the things that make for peace" as called for in all our faith traditions (Luke 19:41-2).
We pray for an end to the deep insecurity and mistrust on all sides, and call on leaders to build trust, based not on military might or alliances, but on the basis of our shared future and common humanity. Now is a time in which past harm should be acknowledged and addressed, and new partnerships can be envisioned.
We pray for and call on our leaders to have the courage to take small, verifiable, and independent steps toward peace, inviting others to reciprocate. Now is time to invest in conflict resolution, diplomacy and international cooperation — not more weapons which only escalate tension in the region.
Be with those suffering in ways that we cannot. Protect them from devastation in ways those positioned in authority will not. Shield and comfort them as they confront the terror of violence that surrounds them. Hold them close to your heart and stay the hand of the enemies against them. Give us the courage and the strength to cry aloud against wickedness in high places that dare to harm others made in your image. Comfort the children and heed their cries to be saved from harm in this world.
Make us a people who love our children, all of our children, more than we love greed, power, and control. Overturn governments of tyranny wherever they are found. Disrupt the intentions of evil and give us power to stand against demonic forces of greed and control. Grant that peace and justice come to warring nations by the hands of those courageous enough to stand and study war no more. Let Thy kin-dom come on earth as it is in heaven, we pray.
In Jesus' name, Amen.
The National Officers of the United Church of Christ
The Rev. John C. Dorhauer — General Minister and President

The Rev. Traci A. Blackmon — Associate General Minister
The Rev. Karen Georgia Thompson — Associate General Minister
to all our guests!